Peter V'landys not satisfied with Stephen Crichton's $1350 fine for sparking melee
ARLC chairman Peter V'landys wasn't impressed by the paltry fine handed to Penrith's Stephen Crichton for sparking a melee and wants tougher penalties for bad sportsmanship.
Paul Crawley
April 15, 2021 - 6:52PM
News Corp Australia Sports Newsroom
NRL: Phil Crawley was not a fan of how the Penrith Panthers celebrated against the Canberra Raiders, insisting Stephen Crichton should have been…
Peter V'landys wants tougher penalties for bad sportsmanship after labelling the $1350 fine handed out to Penrith's Stephen Crichton "ridiculous".
It comes amid growing concern that grubby niggling tactics that are becoming more frequent in the NRL this season will ultimately spill over into junior sport.
The ARL Commission chairman also reminded players that they "are role models and things they do are replicated at junior levels".
It follows a war of words that erupted between Canberra and Penrith over the NRL's decision to slap the Raiders with a $10,000 fine for a trainer's involvement in the ugly melee last round.
The Raiders are furious they are facing a far more significant penalty for the trainer touching the arm of Penrith prop James Fisher-Harris and also Tyrone May.
Stephen Crichton came under fire after a tussle with Joseph Tapine.
This is despite Crichton sparking the melee by pulling Joe Tapine into a Penrith post-try celebration, before May ripped at the back of the Canberra forward's jumper while he was already surrounded by Panthers players.
At the time, Tapine was standing near the sideline minding his own business as he waited to come back off the interchange bench.
It was only because of Tapine's restraint that the incident didn't escalate into a full scale brawl within metres of the crowd.
Raiders chief executive Don Furner has spoken to NRL boss Andrew Abdo and is understood to have been in contact with Penrith directly after his heavy spray directed at coach Ivan Cleary. The Raiders are expected to appeal against the fine.
Furner told Fox Sports this week that Cleary "should teach his players some humility".
Furner also questioned if this "is the example the Panthers want to set for young kids watching and playing the game".
V'landys has requested a report from management to look at implementing tougher penalties for grade one contrary conduct offences.
"I don't want to comment on this incident because I don't know enough about it, I just found that the ($1350) fine was ridiculous," V'landys said.
"In that situation it is a match review committee decision, and to be fair to the match review committee, it was a grade one and that is a fine. But I think that has to be looked at … it is a little bit inequitable between the two fines so that has to be corrected."
Asked if he could comment directly on Crichton's behaviour, V'landys added: "I have been put on record many, many times that these players are role models and things they do are replicated at junior levels.
"I don't know too much about the incident because I didn't really see it.
"But the overall principle is that they are role models and should act accordingly. And that is why abuse to officials and all that is always replicated back down to the junior levels."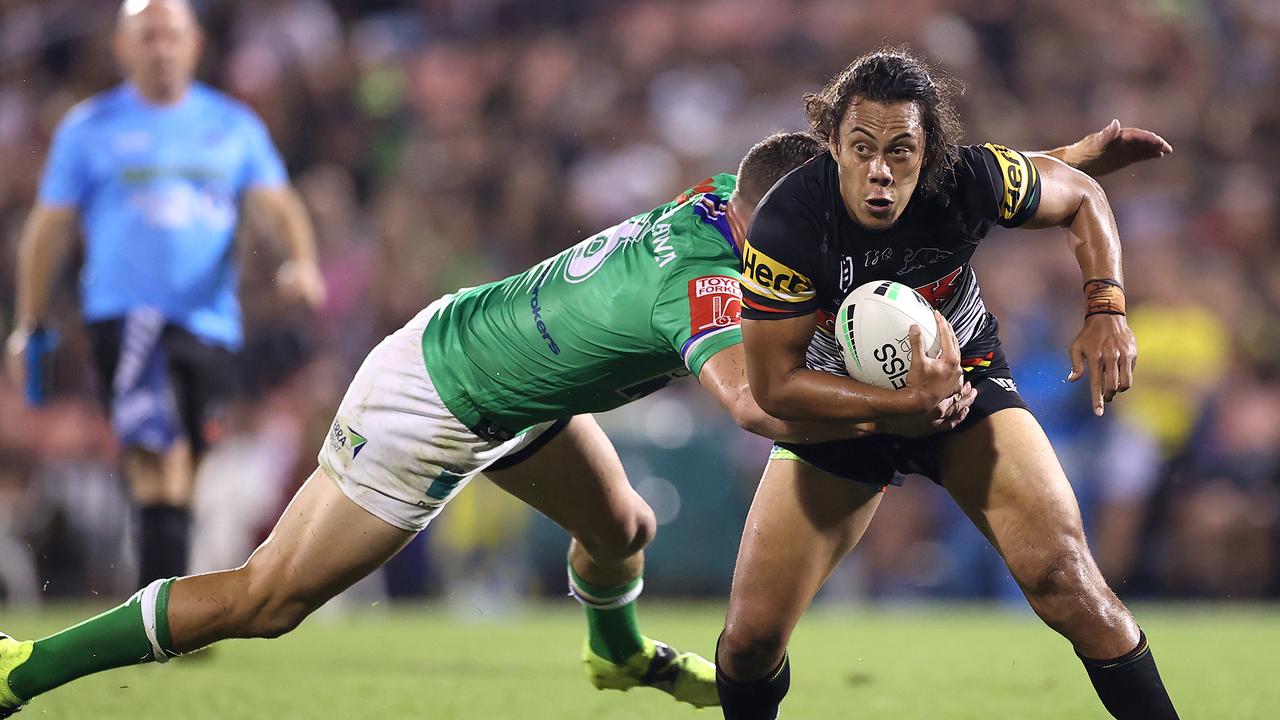 Jarome Luai has come under fire for 'running in as third man for a while now.'
The Raiders are certainly not the only club who have expressed concerns about ongoing niggling tactics that seem to be becoming more frequent across the game.
While there were other questionable incidents last weekend, the one sparked by Crichton crossed the line of what most consider acceptable behaviour.
"We all understand coaches stand up for their players, but (Cleary) trying to justify that behaviour is ludicrous," Furner told Fox League.
"He has three or four players in his team that carry on like mug lairs. Their five-eighth (Jarome Luai) has been pushing players in the back and running in as third man for a while now.
"I can't believe that is the example the Panthers want to set for young kids watching and playing the game. If they think that behaviour is acceptable they are kidding themselves."
Though Cleary said on Wednesday he was "just a bit confused as to what's the problem".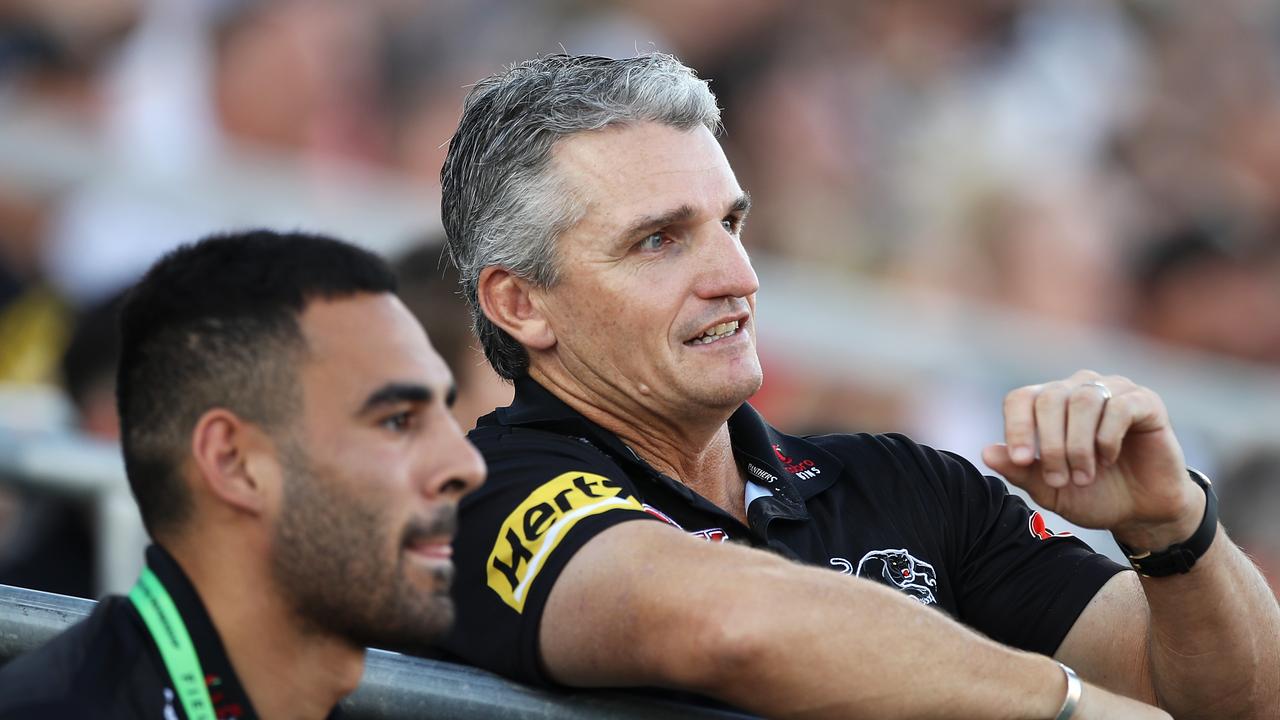 Ivan Cleary 'can't see where the problem is'.