Laurie Daley refuses to put time limit on Latrell Mitchell in his comeback game
He may not have played in 177 days but that won't stop Latrell Mitchell from playing as many minutes as he wants in Saturday night's All Stars game in Townsville.
Dean Ritchie
February 15, 2021 - 6:00AM
News Corp Australia Sports Newsroom
Over to you, Latrell.
He may not have played in 177 days but South Sydney superstar Latrell Mitchell will be free to play as many minutes as he desires in Saturday night's All Stars game in Townsville.
Daley will allow Mitchell to decide when he needs a breather.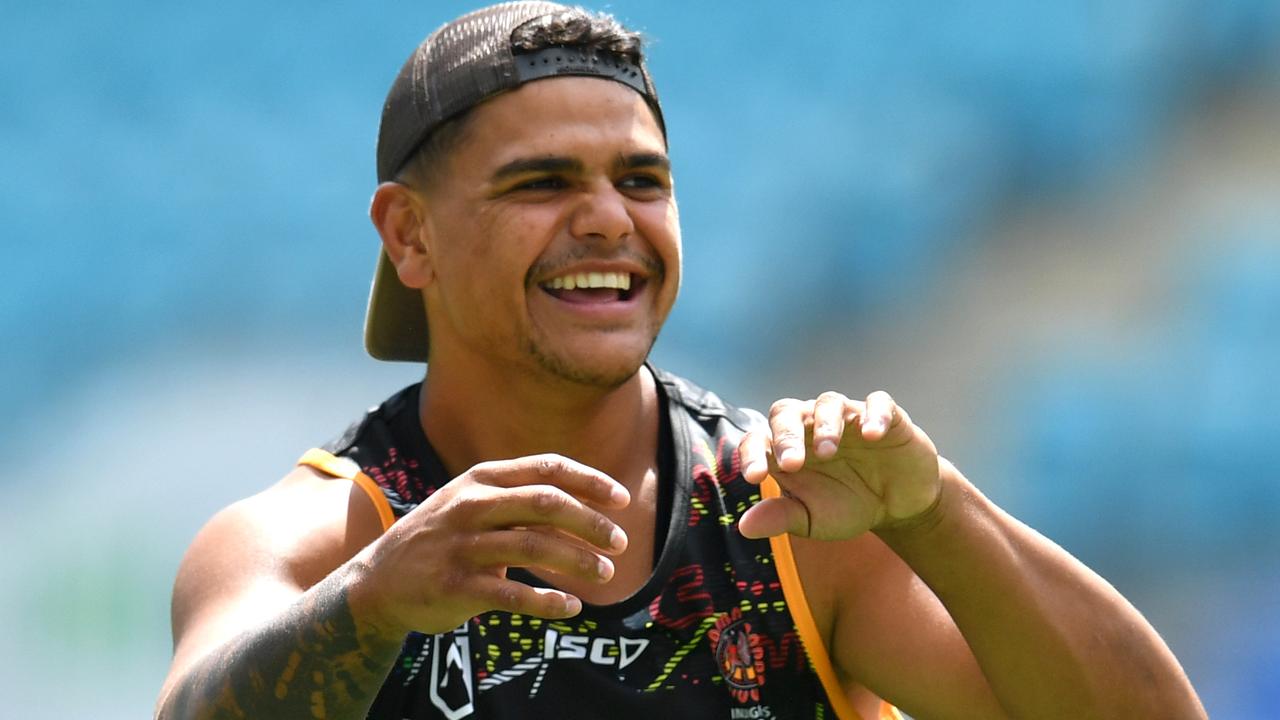 Latrell Mitchell is making his return from a hamstring injury in the All Stars game.
Mitchell ruptured a hamstring tendon in an August 27 match against Parramatta last season and did not play again in 2020.
He will start at fullback for the Indigenous All Stars against the Maori All Stars with Indigenous coach Laurie Daley happy to let Mitchell run freely for as long as he wants.
Daley won't place any restrictions on Mitchell's game time, saying: "If Latrell is flying and feeling good, there is no point taking him off. I will ask him when he is feeling it to put his hand up.
"We will see how we go. If he is going well, we will keep him going and keep him out there. We will see how his motor is.
"If he wants to keep going then we will let him keep going. I will ask the players to tell me. It will depend how he is going.
"Latrell will start at fullback and you'd expect he would have some time out of the game and then we'd put him back in.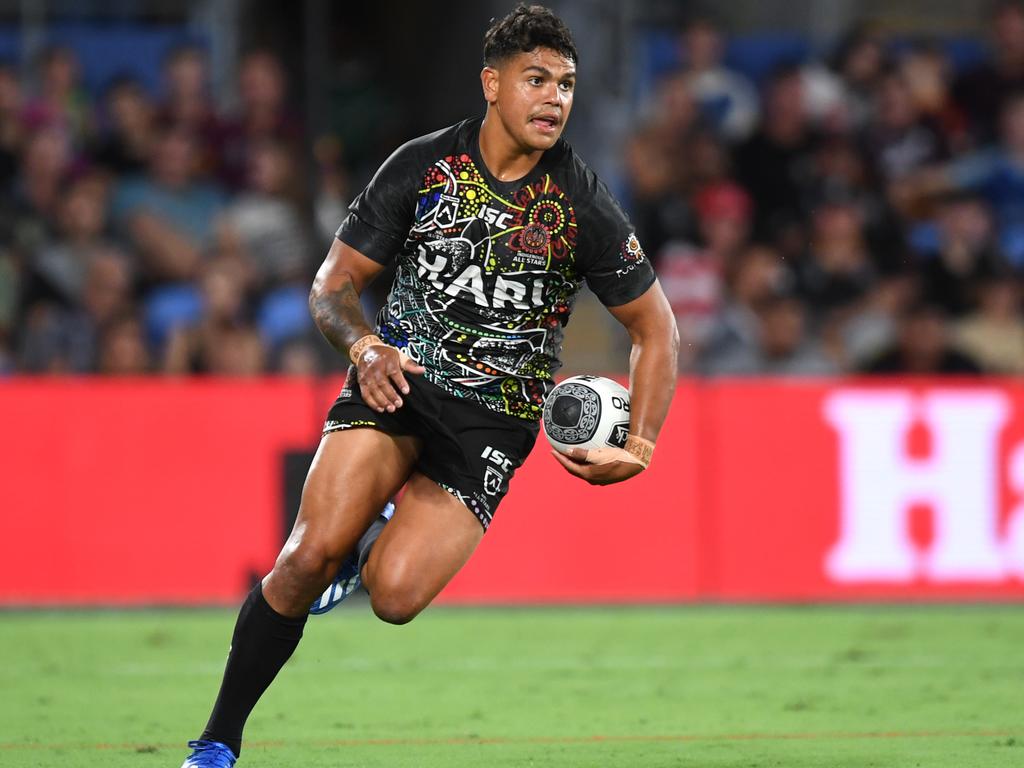 Mitchell will start at fullback for the Indigenous side.
"We do make changes at times based on what we see and how the game is going, but a lot of time in these games we ask the players to tell us when they need a breather.
"Latrell won't play 80 minutes I wouldn't think, I don't think many would in this game."
Mitchell has worked tirelessly through summer to repair his injury and will surge into the 2021 season fit and refreshed.
South Sydney teammate Alex Johnston would be shifted to fullback when Mitchell was replaced on Saturday evening.
"We will mix and match, to be honest. We have named Jack Wighton at centre but will give Jack a bit of time at five-eighth," Daley said
"I will try and give all of them a rest at some stage. It would be hard in this first game of the year – against that type of quality opponents – to play 80 minutes.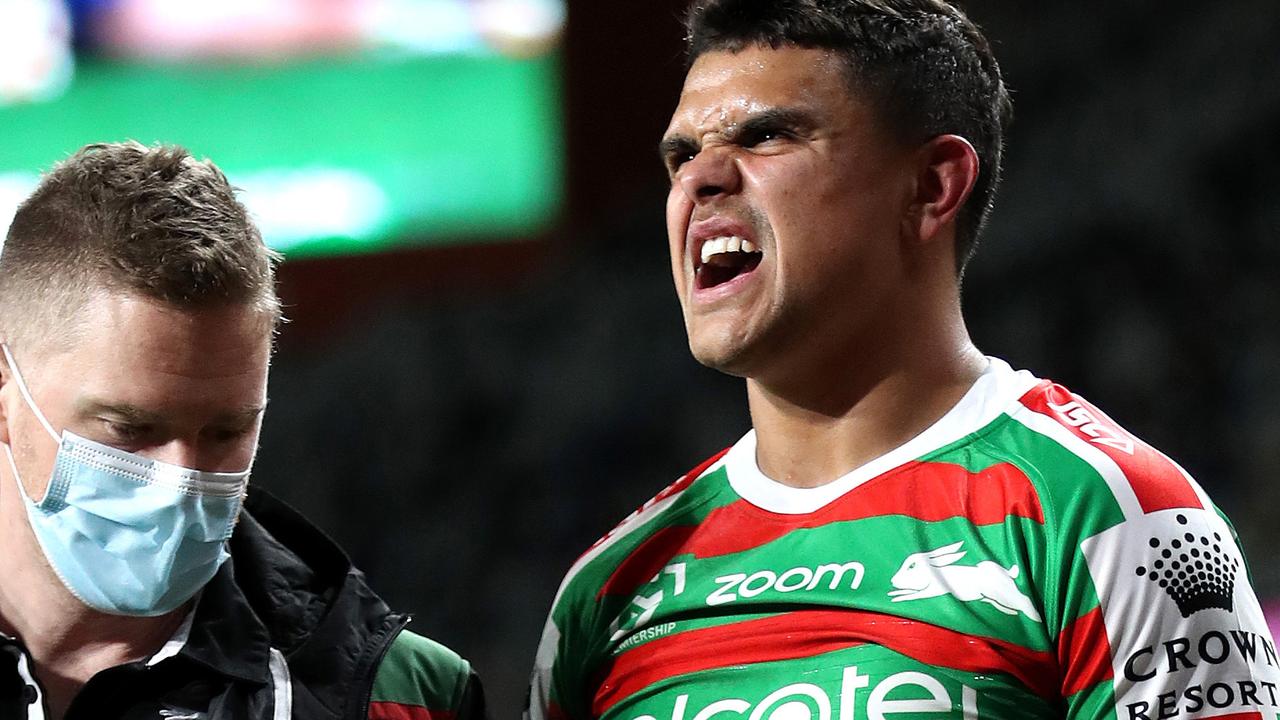 Latrell Mitchell hasn't played since August last year.
"When you have unlimited interchange, it's good to give everyone a breather so they don't have to play 80. We will give everyone a decent opportunity to play in their preferred positions."
Seven Storm players, including star winger Josh Addo-Carr, have been forced out of the game due to Melbourne's COVID lockdown.
The NRL on Sunday named the replacements with Gold Coast's Corey Thompson replacing Addo-Carr in the Indigenous squad.
Russell Packer (Wests Tigers), Esan Marsters, Daejarn Asi and Emry Pere (North Queensland Cowboys), Issac Luke (Brisbane) and Jackson Topine (Bulldogs) have replaced Reimis Smith, Jahrome Hughes, Jesse Bromwich, Brandon Smith, Kenny Bromwich and Nelson Asofa-Solomona in the Maori side.
"That's the way it is – you can't do much about it," Daley said.
"But it's always a high quality game to start the season. Both teams look forward to it and the week up in Townsville. Hopefully we can put on a good performance like we always do."
Daley will leave for Townsville to meet with his team on Monday.