Joseph Suaalii ruled out of Sydney Roosters trial match vs Wests Tigers
He's the man — or boy — everyone wants to see, but fans will have to wait with Joseph Suaalii pulled from the Sydney Roosters' squad at the last minute.
Dean Ritchie
February 18, 2021 - 5:35PM
News Corp Australia Sports Newsroom
DAILYTELEGRAPH.COM.AU3:05
The much anticipated Sydney Roosters debut for rising star Joseph Suaalii has been delayed for another week.
Suaalii, 17, was expected to play in a composite rookie Roosters side against Wests Tigers in an unofficial trial on Saturday at Camden.
Roosters officials have now decided to shield Suaalii until next Saturday's NRL trial match against Canberra at Seiffert Oval.
Another young player of note, Sam Walker, will also be rested from the Tigers game.
It is expected Suaalii and Walker will play for the Roosters feeder club, North Sydney, next Saturday in Queanbeyan.
Well-placed sources believe one reason the Roosters may have rested Suaalii was due to the massive media presence expected at Camden. That media throng may not be so large in Canberra.
Despite their youth, Suaalii and Walker are certain to play some role in the Roosters' premiership charge this season.
Suaalii is among the most hyped teenagers of the modern era.
FROM OUR PARTNERS
The Camden trial will kick off at 6.30pm
"SHOW HIM IT'S A MAN'S GAME"
Similar schoolboy prodigies have warned Joseph Suaalii will play with a whopping ­target on his head.
Suaalii, just 17, will be quickly reminded he is now playing a "man's game" and could be "smashed".
One of the most hyped teenagers of the modern era, Suaalii – chased by the ARU, Waratahs, South Sydney and Wests Tigers – captures plenty of attention.
And attention for Suaalii will also arrive on-field.
With little football played last year, fans have had to rely on a couple of short highlights clips of Suaalii to get an indication of his talent.
"If you saw him running cross field, you would say: 'Here comes that young gun, I want to give it to him and smash him'," said former champion lock Paul Langmack.
Greg Alexander said: "Anyone that makes a tackle on Joseph Suaalii will know who he is and they will want to show him this is a man's game."
Wallabies coach Dave Rennie desperately wanted Suaalii, as did Souths co-owner Russell Crowe and Wests Tigers coach Michael Maguire. Suaalii finally signed with the Roosters – and the pressure will be intense.
Alexander emerged as a schoolboy sensation from Patrician Brothers' College, Fairfield, in 1983 and was as a target from the outset.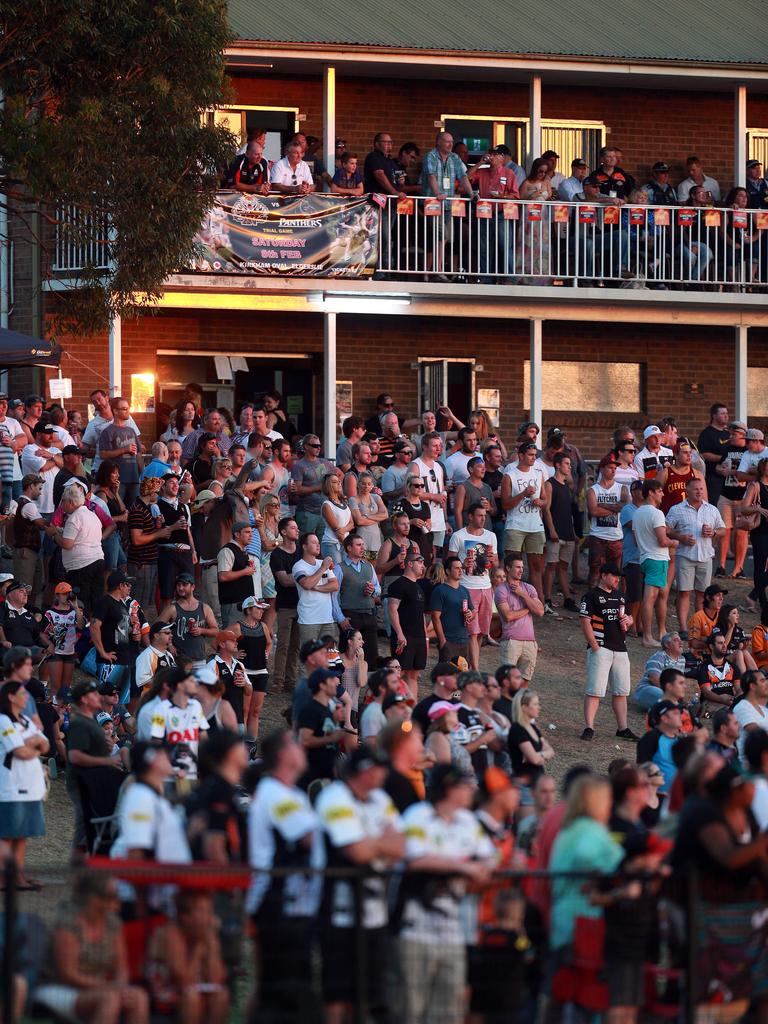 A packed out Kirkham Oval, Camden.
"The game has changed enormously since I made my debut but it still doesn't change the fact that anyone with a name coming into first grade generally has a target on them," Alexander said.
"When you come up against some pretty seasoned, tough, hard men, they will like to think they can show you a thing or two as well.
"There is no doubt there is increased pressure on those boys who have come into first grade with a reputation as someone who has made headlines ­before playing first grade.
"The expectation is greater and you feel that as a young player. You know people are expecting you to be really good right from the get-go. When you're a freakish talent like he obviously is, that's just part and parcel of it."
Langmack captained the Australian Schoolboys in 1982 while attending Patrician Brothers' Fairfield.
"There would be a target on him that says: 'I want to try and smash him' and 'welcome to grade'," he said.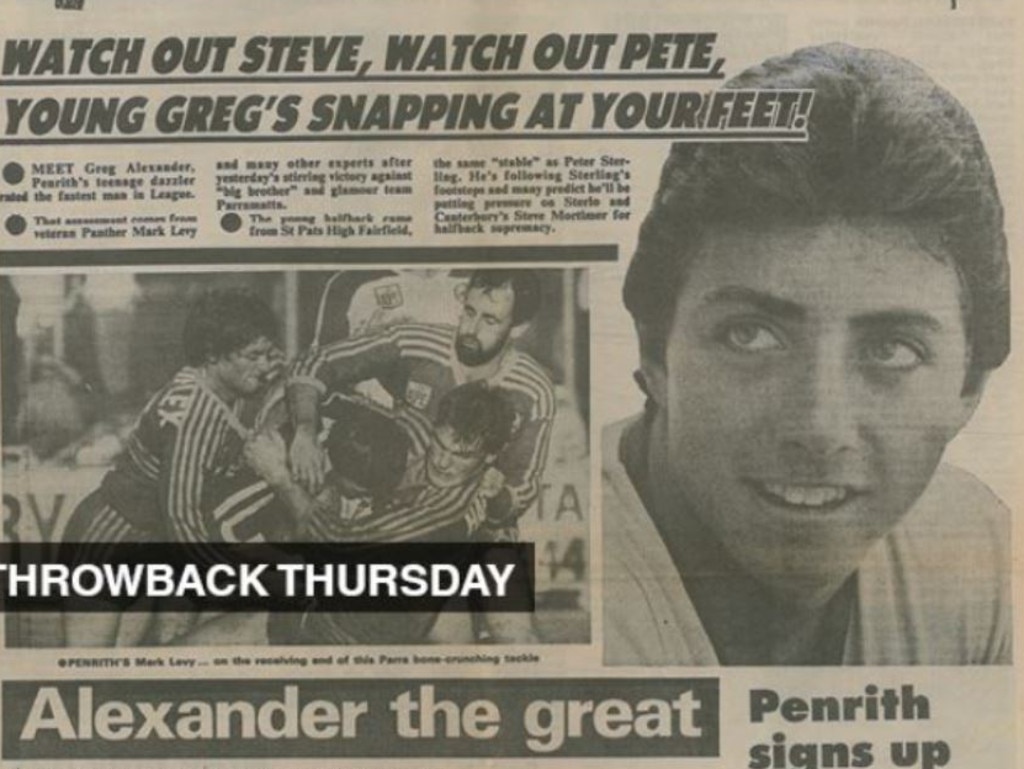 League legend Greg Alexander knows what it's like to have a target on his back.
"I remember my first game for Canterbury was in third grade and (then St George forward) Bruce Starkey elbowed me in the head and knocked me out. I woke up in the dressing room.
"The game has cleaned up since then and there would be nothing illegal but they will want to tackle him harder. The hardest part is getting used to it but, once you do that, you excel."
"He will be playing against people that are stronger than him because he is still developing. The hardest part is getting used to it but, once you do that, you excel."
Suaalii will handle anything physically – he stands 196cm and weighs 98kg.
Souths players were stunned at Suaalii's toughness when he trained with the Rabbitohs' NRL squad at the start of last year.