Inside the player market frenzy, August 2nd deadline here to stay
We take a look inside the NRL player contract merry-go-round, how it all works and why the current August deadline has been extended.
Michael Carayannis
Follow
3 min read
July 21, 2021 - 8:19AM
News Corp Australia Sports Newsroom
It is the NRL's 12-day Christmas in July sale as the player market turns into a frenzy. The late season switch is here to stay with The Daily Telegraph learning the August mid-season deadline has been extended for at least another year.
The first Monday in August trade deadline – this year August 2 – replaced the traditional June 30 date last year because of Covid-19 and the extended season. The NRL has opted for the window to remain in place this year and next.
Already we have seen more than a dozen players find new homes after the season has started. That number could explode in the next few days as the likes of Anthony Milford, Tevita Pangai Jnr, Aaron Woods and Moses Mbye consider fast-tracked exits from their current clubs to find homes with teams in finals contention.
Those clubs out of finals contention are happy to move on players so they can clear some much-needed salary cap space which they can use to pre-pay players ahead of next season. Those finals-bound teams can get a superstar injection to help their premiership win.
But the player's full salary must be included in the salary cap. Meaning if a club wanted Milford for the rest of the season they would have to pay out the final three months of his $1 million contract – about $250,000. It is why the Bulldogs opted against pursing Pangai Jnr for this season because they wanted to keep some space to forward pay some players in 2022 and create more cap space.
"The minimum value that would be accepted is the pro-rata value," an NRL spokesman said. "The player can agree to a deceased salary but the valuation for salary cap purposes may different."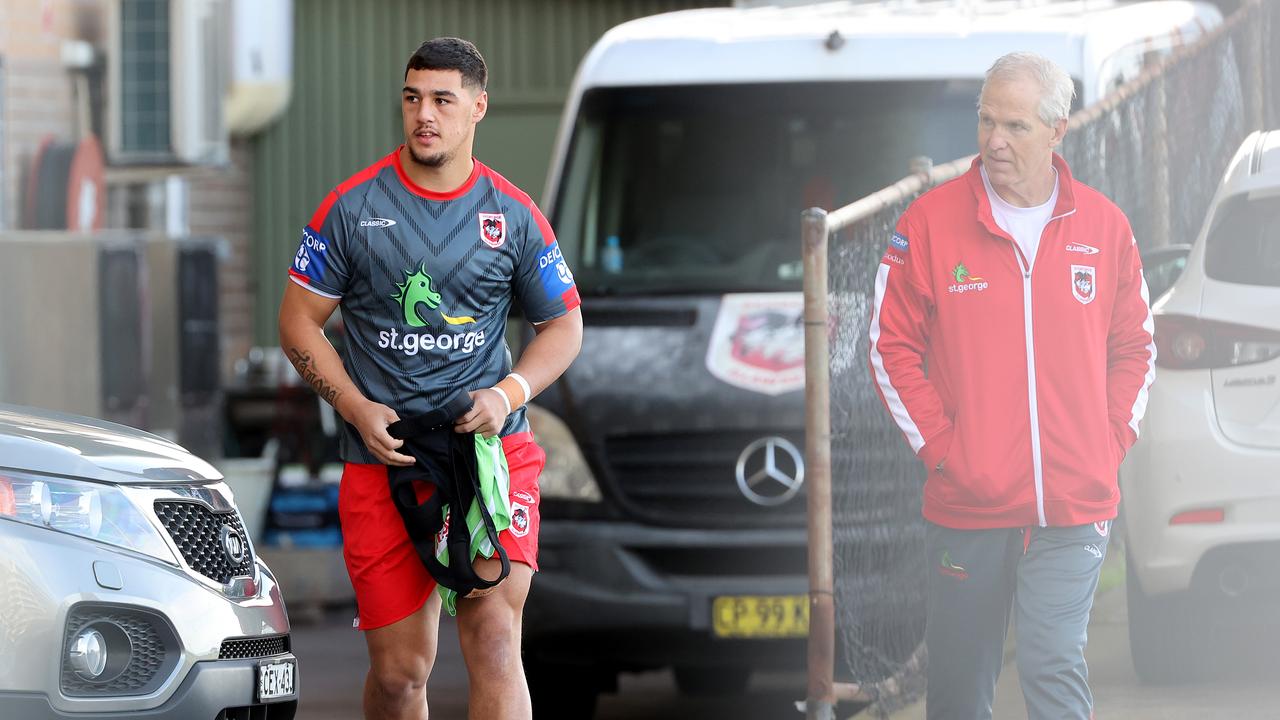 Jamayne Taunoa-Brown joined the Dragons on a 3 game contract from the Warriors. Picture: Toby Zerna
While the loan system is technically dead after just one year, clubs have found a work around. The Dragons and Warriors came to an arrangement which allowed prop Jamayne Taunoa-Brown to play three games for St George Illawarra before rejoining the Warriors.
The Warriors technically had to terminate Taunoa-Brown's deal and the Dragons will have to do the same when he plays his final match.
Taunoa-Brown, who played for the Dragons last week, was struggling for a game at the Warriors and said his short stint is a win-win for all parties.
"It gives people an opportunity to play some footy and help out clubs that might not have players available," Taunoa-Brown said. "You're more determined to play well so you can get back into the team. I'm determined to play good footy. Hopefully get back into the 17 at the Warriors.
NRL: The Wests Tigers made one of the most bizarre player swap offers to the Canberra Raiders, which you can't help but admire the attempt.
"At first I didn't think too much that it was going to happy. Over the next couple of days it started to look more likely. It was a bit of a shock when it first came up.
"I wasn't playing footy at the Warriors, it's a good opportunity to get some game time."
The Warriors have led the way in mid-season movement. They secured Chad Townsend on a short-term contract from the Sharks while they locked in Reece Walsh, Matt Lodge and Dallin Watene-Zelezniak on long deals.
Other players who have found new clubs during the season include; Tom Dearden, Will Chambers, Jake Clifford, Josh McGuire, Tepai Moeroa and Ken Maumolo.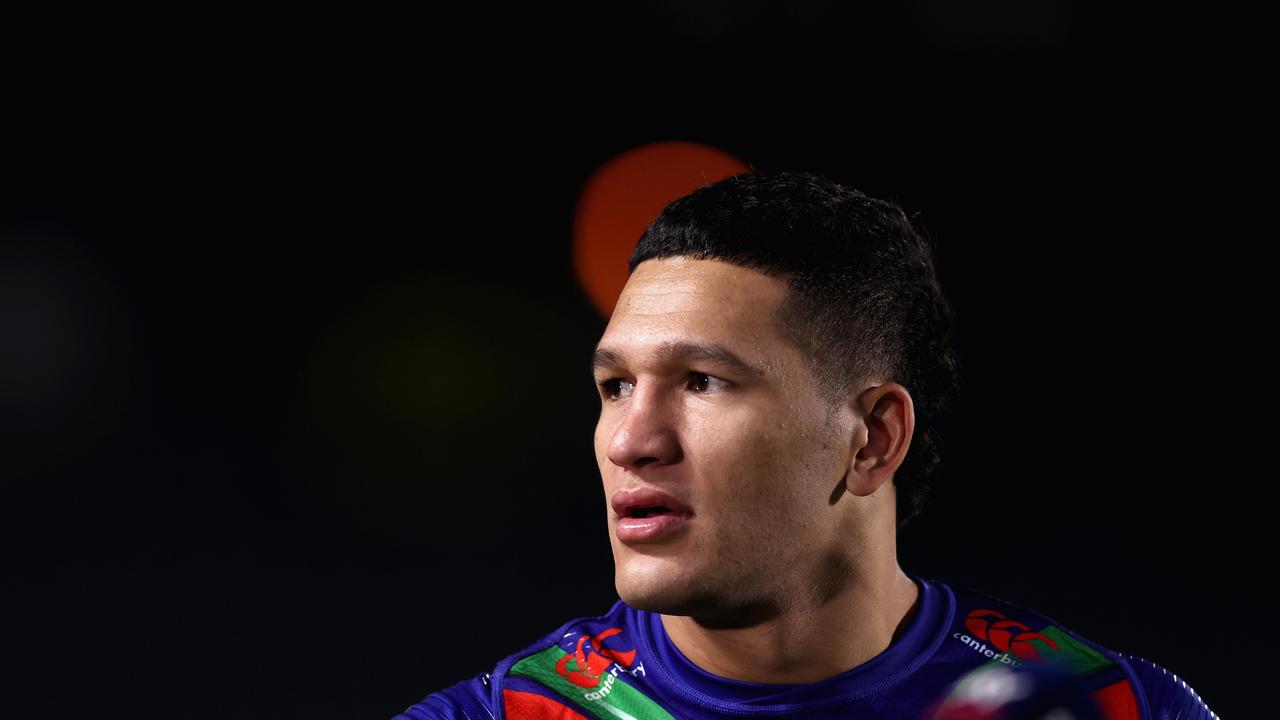 Dallin Watene-Zelezniak has changed clubs twice in the last three seasons. Picture: Getty Images.
Watene-Zelezniak joins a rare list of players to have changed clubs mid-season twice. He joined the Bulldogs from the Panthers halfway through 2019 and was on the move again this year. The Kiwi skipper said the changing structures from each team made it difficult.
"It's difficult in terms of learning shapes and defensive patterns," Watene-Zelezniak said. "I've been here for three weeks now. I don't have to think twice about being in position."
Gerald Beale has had a career-revival since being thrown a lifeline by the Dragons. He arrived as an emergency stopgap having been plucked out of retirement having walked away from professional football last season and now wants a contract extension.
"It's ignited my desire and hunger to continue on," Beale said. "I am feeling refreshed mentally. I have been enjoying it. I've been able to be part of a few wins. It's been really great."