Bulldogs forced back into COVID bubble after playing game in Brisbane last weekend
The Bulldogs have been placed back into the tough COVID restrictions which were in play last year. The rest of the competition will join them late on Tuesday afternoon.
Michael Carayannis
March 30, 2021 - 12:27PM
News Corp Australia Sports Newsroom
NRL: Following a COVID outbreak in Queensland, the Brisbane Broncos have been forced to charter a private flight to Sydney in order to avoid lockdown.
Canterbury players and staff have been forced back into a bubble following the COVID outbreak in Brisbane and the rest of the competition will join them on Tuesday afternoon.
The Bulldogs played the Broncos last Saturday and as a result have been placed back into the tough restrictions which were in play for the entire competition last year.
That means players and staff are only able to train and return home. They can leave their house for essential items only but have been told they must wear a mask. Eating at restaurants is also banned.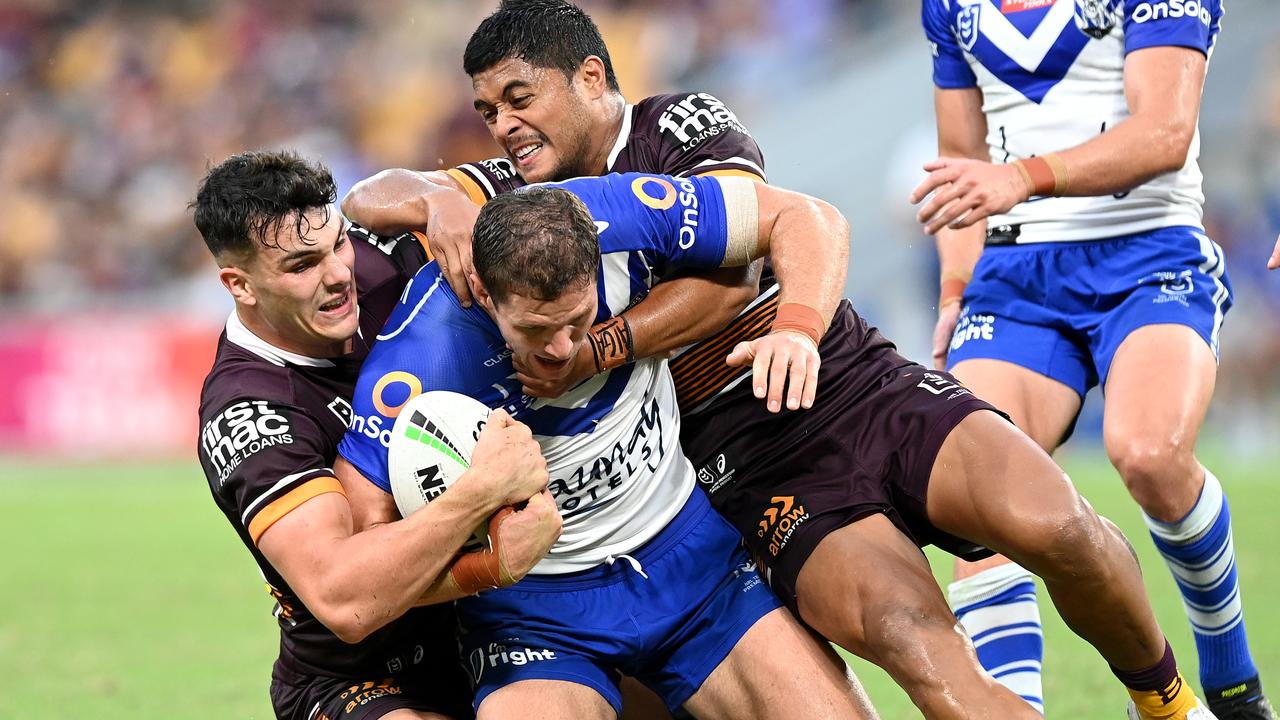 Tough COVID restrictions rubs salt into the Bulldogs wounds.
All 16 clubs were told they must return to level two restrictions after 5pm on Tuesday.
Bulldogs boss Aaron Warburton confirmed the strict measures.
"It's not affecting the lead-up to Friday for us," Warburton said.
"It's business as normal. We will just adhere to the NSW health guideline and nothing has changed for us."
Canterbury players will need to undergo a COVID test after captain's run on Thursday. They have a training free day on Tuesday.
Following the outbreak in Brisbane last week, the Bulldogs players were told they could only leave their hotel for the match.
They lost 24-0.
The NRL is expected to make a decision on Tuesday regarding a host of matches which could be impacted by COVID this weekend.
Already Brisbane have relocated to Sydney ahead of their match against Melbourne. That game could be shifted to Sydney while the Sharks are meant to travel to the Sunshine Coast on Saturday to play the Cowboys.